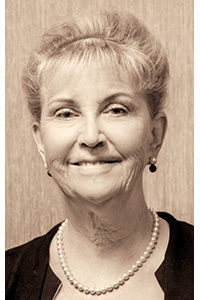 Nancy has practiced law for over 40 years in California, Tennessee, and Arizona. Prior to joining the firm, Nancy was General Counsel for the State of Tennessee Department of Tourist Development.
Early in her career, she was an attorney for Paramount Pictures. She has also served as literary agent and attorney for numerous producers, writers, actors, songwriters, and recording artists.
Nancy has taught Entertainment Law as an adjunct professor at several colleges and as a guest lecturer at University of Southern California's Film School and Loyola University School of Law. She has given many legal education seminars on intellectual property and entertainment law throughout her career.
Nancy served as an arbitrator and pro tem judge for the Municipal and Superior Courts in Ventura County, California.
Practice Areas
Business Law: Business Contracts, Business Formation, Corporations, Non-Profit Corporations, Limited Liability Companies
Estate Planning: Trusts, Wills, and Powers of Attorney.
Real Estate Law: Real Estate Contracts and General Real Estate Matters.
Entertainment Law and Intellectual Property Law: Copyright, Trademarks, Music Clearance and Licensing, Entertainment and Media Contracts.
Admitted to Practice
Admitted to Practice:
State Bar of California (1977)
State Bar of Tennessee (1998)
State Bar of Arizona (2016)
Education
University of Southern California, Bachelor of Arts, magna cum laude, Political Science (1973).
University of California, Hastings College of Law, Juris Doctor (1976).