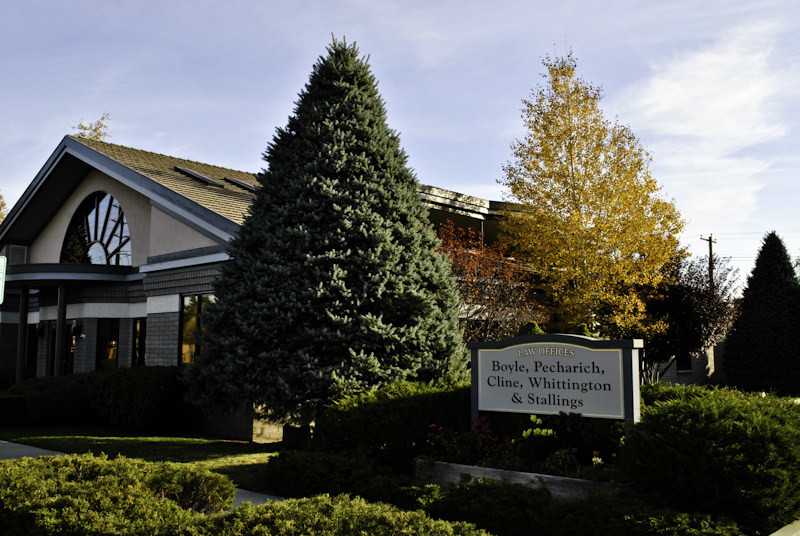 Law Offices
BOYLE, PECHARICH, CLINE,
WHITTINGTON & STALLINGS, P.L.L.C.
Phone: (928) 445-0122
Facsimile: (928) 445-8021
Address:
125 North Granite Street, Prescott, AZ 86301-3001
Directions:
Our office is located on Granite Street north of the Gurley Street Grill, across the street from the drive-up ATM for Chase Bank. Our building is a two-story gray brick building. Please park in the parking lot next to the building.